Bourbon lovers - we got you covered.
At Barrel 33, we are committed to serving the Middletown community and appreciate our loyal customers – many of whom have been coming to this location since long before it was Barrel 33. Since we opened in 2021, we have learned a lot and implemented changes along the way in hopes of always providing a great atmosphere with quality food and drinks. However, we have faced challenges and fallen short of our high standards at times.
As a result, we've decided to narrow down our food menu so we can efficiently deliver consistent quality. Customers can order at the bar and we'll deliver to your table.
Our tavern is as excellent as ever with a huge variety of bourbon, spirits and some of the coldest beer in town. We appreciate your patience, understanding, support and enthusiasm, and we look forward to keeping Barrel 33 open for many years to come!
Welcome to Barrel 33
DECEMBER 5, 1933
Prohibition was finally repealed and America celebrated. It is in this spirit that we welcome you to Barrel 33 Tavern and Grill. A neighborhood tavern open to all who want to sit back, enjoy a cocktail or share a meal with family and friends. Barrel 33 offers over 300 Bourbons along with the opportunity to purchase rare specialty bourbons, wine & other spirits to take home. Come join us at Barrel 33.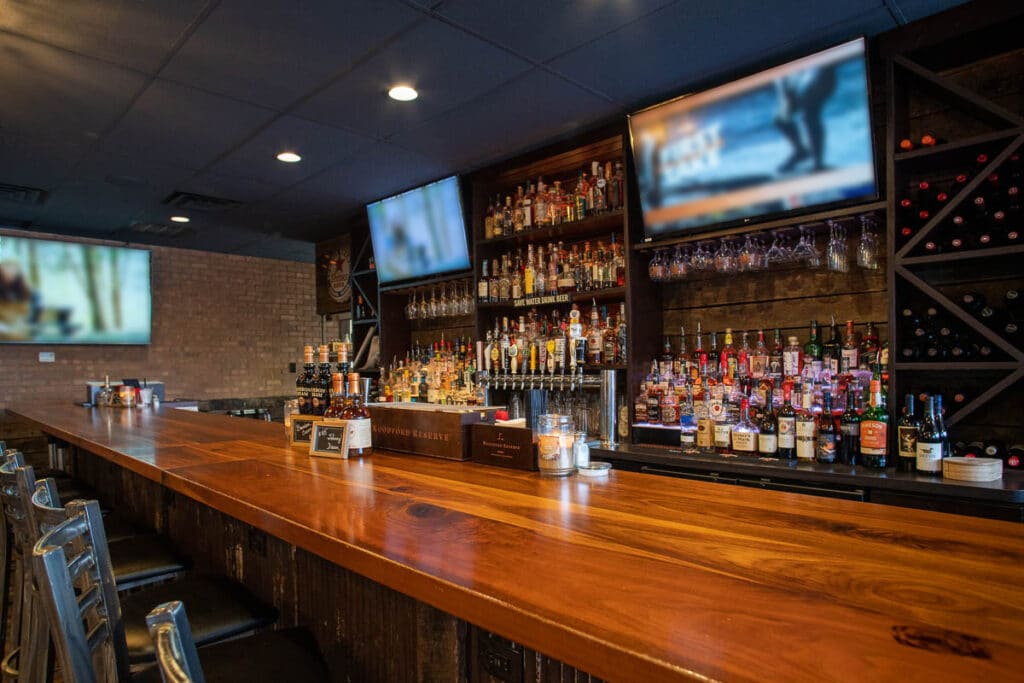 OPEN SEVEN DAYS A WEEK!
Monday: 11a-10p
Tuesday: 11a-10p
Wednesday: 11a-11p
Thursday: 11a-11p
Friday: 11a-12a
Saturday: 11a-12a
Sunday: 12p-8p