Smoked Meats. Bourbon Neat.
Bourbon lovers - we got you covered.
Serving authentic Kentucky-Style BBQ.
Fun, Food & Family at Barrel 33
DECEMBER 5, 1933
Prohibition was finally repealed and America celebrated. It is in this spirit that we welcome you to Barrel 33 Tavern and Grill. A neighborhood tavern open to all who want to sit back, enjoy a cocktail or share a meal with family and friends. Barrel 33 offers over 300 Bourbons along with the opportunity to purchase rare specialty bourbons, wine & other spirits to take home. Come join us at Barrel 33.
And with private dining and catering options, we can help you host the perfect event.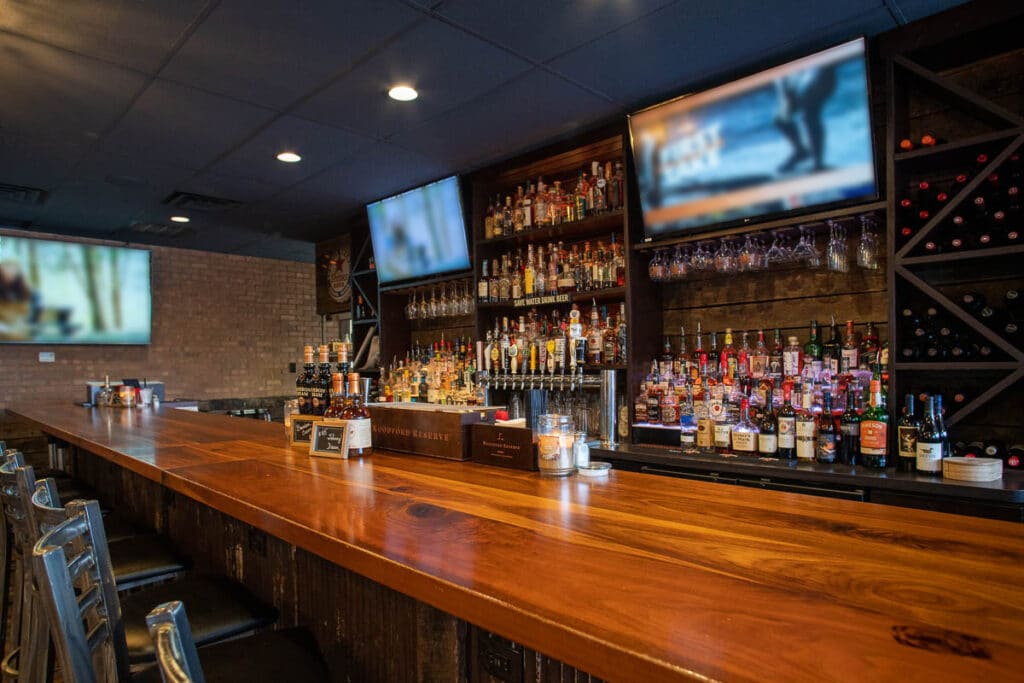 OPEN SEVEN DAYS A WEEK!
Sunday: 11AM–9PM
Monday: 2PM–11PM
Tuesday: 11AM–10PM
Wednesday: 11AM–11PM
Thursday: 11AM–11PM
Friday: 11AM–12AM
Saturday: 11AM–12AM